Vaping has gained popularity in the past years and has been overtaken as a new trend all over the world now. The vaping market is thriving nowadays. It was invaded by a lot of manufacturers that produce a myriad of different devices and e-liquids. To be sincere it's quite difficult to make a reasonable choice with such a wide range of e-juices flavors available for purchase.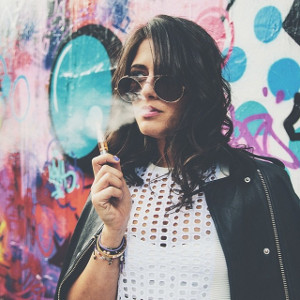 So let's not follow the new trends blindly but select wisely and namely opt for natural e-liquids of the highest quality. This is the main criteria that should be taken in consideration while buying a new e-liquid. Not only taste but also quality, testing and purity have to be put first when frenetically surfing the net hunting for a new flavor that will exhilarate your taste buds.
Generally the e-liquids or so called "smoke juices" are made from a mix of Vegetable Glycerin, Propylene Glycol, natural or synthetic flavors, and optionally, nicotine. A VG/PG ratio is the amount of Vegetable Glycerine (VG) to Propylene Glycol (PG) in the e-liquid, not including flavor. Usually natural VG e-liquids only contain a minimum amount of PG used in the flavoring.
Vegetable Glycerine - VG is derived from vegetable plant oils and is considered 100% natural and safe.
Propylene Glycol - PG is an organic ingredient created in laboratories and has been approved by the FDA for various purposes.
Natural flavors - these are flavors extracted from raw natural ingredients.
Artificial flavors - they are manufactured using synthetic chemical compounds.
Nicotine - it is a nitrogen-containing chemical, an alkaloid, which is extracted from several types of plants, including the tobacco plant. Nicotine is also produced synthetically.
So what we wanted to suggest you when looking for a new e-liquid, was to make sure you check the ingredients' list and their characteristics.
To make your search easier we enlisted some of them below:
Pure and natural e-liquids;
Medically tested high quality VG bases;
VG base is 100% organic or natural;
Natural aromas and colorants;
Pharmaceutical grade nicotine;
Completely GMO free;
Prepared in a "clean room" laboratory;
Made under the supervision of chemical engineers ;
Eco friendly production;
Bottles made of medical grade plastic;
Have not been tested on animals;
We really hope that this information will be of help to you and from now on your vaping experience won't be only enjoyable but healthy and safe too!
Stay tuned and vape smart!